Welcome to
Bee Zee Zak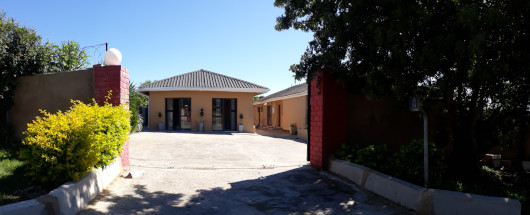 Welcome to BeeZeeZak
Situated a stone throw away from the N2 highway, BeeZeeZak is a safe self catering accomodation centrally located with convenient access to most areas of Mthatha. This comfortable accomodation is close to the Walter Sisulu University, Mthatha Health club, Ngebs Mall, the golf course, the Nelson Mandela Academic hospital, the Nelson Mandela museum and a good selection of restaurants.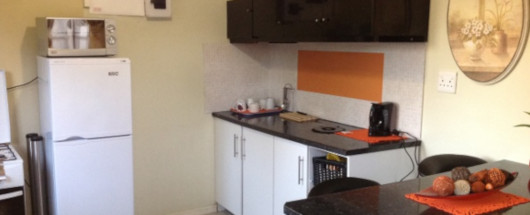 Fully Equipped Kitchen
As all our rooms are self catering, we offer a fully equipped kitchen with all the equipment and utensils you would find in a typical home and more. Whether you want to fix a quick meal, or you want to prepare a gourmet meal, you will only be limited by your imagination.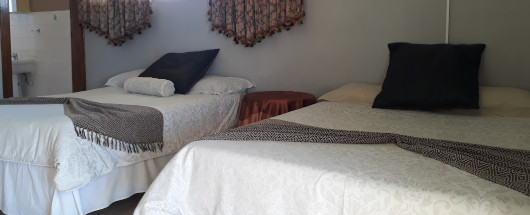 Clean Spacious Rooms
There are a variety of rooms to cater for your needs. Single rooms for privacy, shared rooms for groups and dorm-style rooms for the backpacker. Our rooms are kept merticulously clean by a full compliment of staff always available for your convenience. Whether you are a contracter, vacationing or a student, there is a room to suite your needs.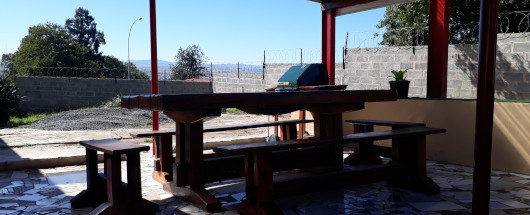 Leisure Areas
We have a couple of places for you to relax. There is a spacious and sheltered braai area with everything you need and also a comfortable lounge complete with a big screen television and party-class sound system. Whether its watching sport or relaxing with some cold beers and braai, we have you covered.
our
services
01
Fully Equiped Kitchen
Whether you want to a quick meal, or a gourmet meal, our kitchen has all everything to help you satisfy your appetite.
02
Braai Area
Come rain come sunshine you can always braai in our fully sheltered braai area.
03
Laundry Services
How wonderful it is that nobody need wait a singlemoment before starting to improve the world.
04
Free Wifi
Stay connected to your social networks or just surf the internet with our free fast wifi.
05
Housekeeping
Hate dirty dishes? So do we. Thats why we are more than happy to make sure that everything is always clean from the rooms to the kitchen.
06
Comfortable Lounge
You can enjoy sport, music and movies in our spacious comfortable lounge with Big Screen TV and sound system.
07
Security
Safety is our priority, as shown by our electric fence with 24 hours security and surveillance and each guest receiving their own gate remote
08
Water and Electricity backup
Because of the prevalence of load shedding we have a backup generator system and also water storage should there be water cuts as well.
contact
us
contact form
name
*
email address
*
subject
*
message
*
Address
38 Don Thompson Drive,
Fortgale,
Mthatha
Phone: +27 82 202 0896